Bussing Information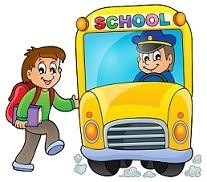 Bus Fees:
Bus fees apply to students who live 2.4 km or less away from their designated school and are as follows:
Annual Pass: Grade 1-12 - $320.00 per student 
ECS Student Pass: half day - $160.00
ECS Student Pass: full day every day - $320.00 
Family Pass: $800.00 maximum per family
Bus Passes for Whitecourt Students:
Whitecourt students must purchase a bus pass annually.
Bus passes are paid for and picked up at NGPS Division Office in Whitecourt at 4816-49 Avenue.
Methods of payment accepted are:
VISA
MasterCard
Cash
Cheque
Please note, NO DEBIT is available for bus pass purchases.
New to the Division and don't know where to start?
For any questions regarding bus transportation, bus routes or pricing please contact our Division Office at 780-778-2800 or toll-free at 1-800-262-8674.